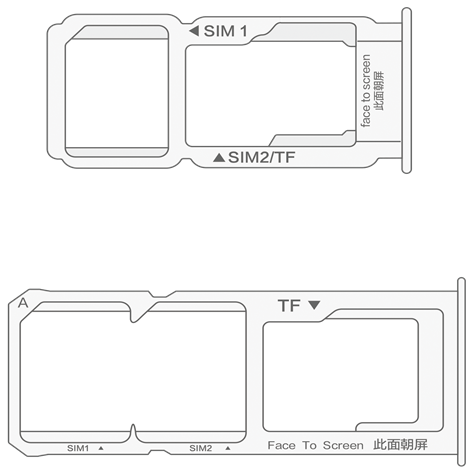 [OEM PACKAGE] Replacement SIM Card Tray
---
Replacement Sim Tray for OPPO Smartphones.

No original packaging. Out of the box unit. 
When placing your order, please include the IMEI number of your OPPO Smartphone in the field provided. This IMEI number ensures you will receive the appropriate SIM card tray for your OPPO Handset.
How can I find the IMEI number for my device?
1) Listed on the retail packaging of your OPPO Smartphone.
2) On your OPPO Smartphone and navigate to 'Settings', then 'About Phone', tap 'Status' and then 'IMEI'. (Settings > About Phone > Status > IMEI).
3) Open the Dialler on your OPPO Smartphone and key in '*#06#'.
Please Note: If you have a dual SIM device, please submit the first IMEI number (IMEI #1).

If you are having any difficulties retrieving this number please do not hesitate to contact customer support.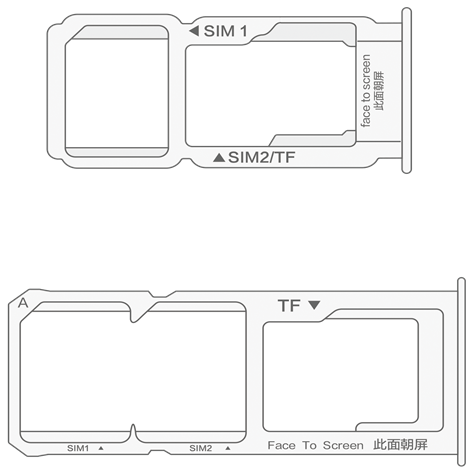 Frequently Asked Questions
How long will it take to get my orders?

Once your order is processed, you will receive an automated email with a tracking number and information on how to track your purchase. Standard shipping is 5-7 days. For estimated delivery times, all of our orders can be tracked usinghttp://auspost.com.au/track/ orhttps://try.sendle.com/en-au/tracking, please enter your tracking number from your order dispatched email for details.
Can I trade in my old device?

Yes, of course! OPPO Australia brings an exciting Trade In Program so that you can get the best value of your old OPPO Phone when exchanged to purchase a new OPPO device.

The OPPO Trade In program also accepts devices from other manufacturers including Samsung, Apple, Google and Huawei, making getting your hands on a new OPPO more accessible than ever before.

Additional information and pricing valuations for different models can be found on OPPO's Trade In page. For those looking to upgrade their smartphone to one of OPPO's comprehensive range of handsets, the time is now. 

For more information visit: https://trade-in.oppoaustralia.com.au/.
Is it easy to transfer my data and set up my new OPPO Phone?

Yes!It's very simple! Simply open Clone Phone on both phones, then use one phone to scan the QR code of the other! With Clone Phone you no longer need to feel attached to your old device and can set up your new device with everything you need worry-free. It's now convenient to receive the marvelous benefits of your new device without losing any of your most treasured data!

Click this link to learn more: oppo.com.au.
What does a warranty cover on a OPPO phone?

OPPO Australia guarantees to meet the Warranty Policy based on the Australian Consumer Law. Please refer below to see what OPPO covers and to learn more about your OPPO warranty. Please not that the following is only applicable to OPPO Australia devices and these products are covered under OPPO Australia Warranty. International OPPO models are out of OPPO Australia jurisdiction and not considered under OPPO Australia Warranty.
Can I exchange and refund my OPPO Phone?

We trust that you will be satisfied with your purchase from the OPPO Store. However, if you are not happy for any reason within 14 days of delivery, you may be able to return or exchange the Eligible Products at your expense under the following circumstances. For returns, we'll refund your payment to the credit card you used to make the purchase. For exchanges, if the replacement costs more, we'll charge you the difference. If it costs less, we'll refund you the difference.

This offer is valid for 14 days from when your order is delivered, and you'll need to make sure the item is returned in new, unused, saleable condition with all original sealed packaging. Note that our authorised resellers have their own policies which you should familiarise yourself with if making a purchase through them.
This product is rated 1.0 of 5.0 stars.
It has received 1 review.